I'm pleased to be able to share the news that my short story, When the Skies Open will be featuring in an upcoming anthology from Woodbridge Press.
All the stories in Explorations: Through the Wormhole share the same universe. Together they are intended to provide a novel-length experience to the reader in bite-sized pieces, each in the unique voice of the individual author. All this goodness is wrapped in artwork by UK artist Tom Edwards.
Naturally, I'm proud to share page space with talented authors, some of whom I've interviewed  SFF World and House on the Borderland.
Thaddeus White, another of the authors included in the anthology interviewed the head of Woodbridge Press, Nathan Hystad earlier this week. You can read Thaddeus's interview here.
Explorations: Through the Wormhole will be available later this year in print and E-book formats.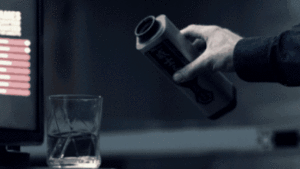 I think that's call for a celebratory drink!