Never far from a castle or a cuppa, Shellie Horst first started writing for local newszines after handing over her ice cream van keys. Since then, she has written for governments, new startups and high street chains as a freelance copywriter.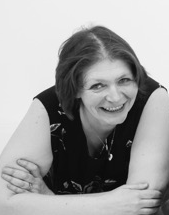 Her first speculative fiction, Virtually Everything, was published in 2013 by Alfie Dog Publishing under pen name Beverley Argent. Under her own name, Shellie Horst, she has gone on to have stories featured in a number of Science Fiction and Fantasy anthologies as well as receiving a special commission for Humber Mouth Literature Festival. Shellie graduated from Hull University with a Creative Writing degree in 2015.
Shellie interviews and reviews for  SFFWorld, FutureFire.net and for the British Science Fiction Association's Review publication. She organises HumberSFF  providing a social event for anyone interested in Science Fiction, Fantasy and Horror. She's also been known to create a book cover or two.
Find her on Facebook or Twitter.