Disaster has happened. A little bit of research for a current project has turned into a new project of its own. Mission creep is lethal in my household – painting a wall quickly becomes a complete room renovation. I suspect this little idea may well follow the same path.
You know how it happens, you walk into a pub for a lazy Sunday afternoon and suddenly want to share the fantastic place with all your genre-mad-mates, right?
No?
Oh.
Well then. I know there are many SFF fans in the Humber area. Be they readers, authors, game creators, graphic novel writers, they create and consume a culture of magic and wonder.
Promoting anything is hard work and costly, an indie author has limited options to get his work noticed. Even the traditional published writers have a trek as alas, the Humber area is remote and isolated from the busy happenings further along the M62 – even more so from the hub which is London.
With Hull City of Culture waiting in the wings I thought it high time our geek genre had a spotlight too. A chance for local authors to grow their social networks outside of the social media, meet fans from the area and allow readers to discover new work.
If you don't try, you won't know…right?
So Humber-SFF was born, not to compete with others but to make the genre more accessible as a whole.
It made sense to hold it on the 27th of August, a bank holiday weekend neatly between Nine Worlds and FantasyCon By the Sea. We've even got a whole pub* to ourselves.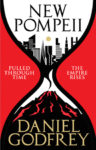 It would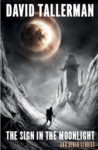 n't have happened without the help from friends behind York Pub Meet and Sheffield SFF Social (Thank you!) not to mention the fantastic author Daniel Godfrey who was 100% behind the idea from the start (Pre-order his book!). David Tallerman's also graciously agreed to be part of this momentary insanity (So buy his short story collection).
*We have one half of the present day pub to retreat to post-readings. The Monk's Walk is thought to be formerly two pubs one holding the name The George and Dragon.