Today is #UKYA Day.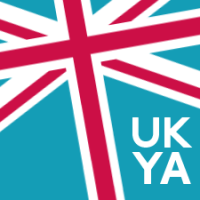 If you don't yet know what UKYA is, read this or believe me when I say UK young adult books are a good thing!
I don't want to know what you're reading, nope. I'm not going to give you a list of stuff I love. I have a bigger challenge for you.
Your challenge, should you wish to accept it is to get to a bookshop, or more than one. Ask the staff what they recommend from their shelves. What UK YA can you find out there? Would you read it? Would you buy it?